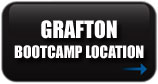 Welcome to Lakeshore Boot Camps!
The premier provider of Safe, Fun & Affordable Butt-Kicking Boot Camps in Ozaukee County
WE ARE COMBINING WITH THE SPECIALTY TRAINING PROGRAM AT FORM AND FITNESS






Our Specialty training program is geared towards you...time pressed adults looking to lose weight and inches in a challenging but supportive exercise environment. Our program has been designed by local fitness and physical therapy professional Dr. Ben Quist. Lakeshore Bootcamps is largest and longest standing bootcamp company in the Ozaukee county!
Dr. Quist's main focus is creating workouts that are safe and effective using unusual exercise equipment and keeping you interested and coming back for more! "We want to help you succeed...We are the only boot camp in town that will guarantee you results or your money back. No questions asked. It's that simple!"
The Lakeshore Boot Camp difference!
Lakeshore Boot Camps was the FIRST and is now the LARGEST boot camp provider in the Ozaukee County area providing quality boot camps since 2008. There are many things that set Lakeshore Boot Camps apart from other boot camps in the area.
We have the largest most experienced staff of boot camp instructors (see our instructor page).
We have fully stocked indoor and outdoor boot camp areas on the same property! (Grafton Location) You come to the same place whether it's rain or shine! No need to purchase or lug equipment to and from your camp, all you need to bring each day is YOU!
We offer the area's largest boot camp schedule. Please see the page for the location you are interested in for a current schedule.
The first step is to come to one of our FREE Discovery Days for the location you are interested in!
Discovery Days are a chance for you to sample a boot camp workout, meet our instructor team and find out more about the program before signing up.
Please come dressed to sweat!